Bridgit captures $9M strategic investment
Posted on July 15, 2020
Waterloo's Bridgit, a construction workforce planning software company, announced on July 14 that it has received a strategic investment of $9.4 million.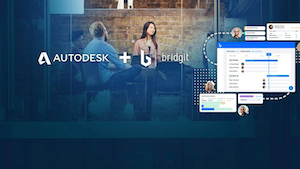 The funding comes from a variety of sources— including Autodesk with support from EDC and existing investors BDC, Salesforce Ventures, Sands Capital and StandUp Ventures—and will be used to add further partner integrations and build more advanced features into its flagship Bench product.
"We launched Bench in May of 2019 based on research with our customers who told us about their resource planning challenges," says Bridgit CEO Mallorie Brodie. "At the time, we were surprised to see that nothing like Bench had been built for the construction industry."
"Our aim now is to increase the number of integrations with other providers, and to develop new feature sets to make the product more robust and enable our customers to gain insight into data such as utilization rates and bench costs than can be difficult to track."
Bridgit Bench, which is the second of the company's two products, allows general contractors to replace manual workforce planning spreadsheets and whiteboards with a streamlined digital solution. The software helps operations teams manage workforce utilization and capacity, resource allocation, skills tracking, and employee scheduling—replacing outdated spreadsheets that require error-prone and time-intensive manual entry.
The technology enables construction companies to match the right people to the right projects, increasing operational efficiency, mitigating workforce-related risks, and improving profits.
With the disruptions caused to the construction industry by the COVID-19 pandemic, including working-from-home requirements and the need to move personnel around jobsites, demand for Bench has soared in the past three months.
"Over the last three months, Bridgit has experienced a 72-percent increase in usage across our customer base, both in Canada and the US," says Brodie. "With construction recently restricted and projects delayed, contractors have needed to shift their processes and are demanding the workforce data and insights that Bridgit provides. The new funding will allow us to empower contractors to use their resources effectively, build more efficiently, and with Autodesk, have a more complete picture of people and projects across their organization."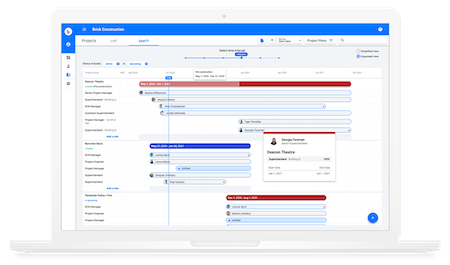 This latest strategic investment brings Bridgit's total amount raised to date to $21.2 million.
Autodesk's financing in Bridgit increases the software company's already-significant investment in the construction space. Autodesk most recently invested in Aurigo, a provider of enterprise software products for planning, building and maintaining large capital assets and infrastructure. In 2018, the company acquired Assemble, PlanGrid and in 2019, BuildingConnected, all of which are now part of the powerful Autodesk Construction Cloud portfolio of solutions and services.
"Planning and managing resources for construction projects is difficult in the best conditions, and today's work environment creates even greater challenges," said Jim Lynch, vice president and general manager at Autodesk Construction Solutions. "Bridgit gives contractors greater visibility and control by providing them with the actionable insights they need to optimize resources for project success and long-term business resiliency. The strong adoption of Bridgit's solution underscores the value of connecting people and data across the entire building lifecycle."
Integration among BuildingConnected, PlanGrid and Bridgit Bench provides a holistic view of the entire resource planning process so contractors can finish projects on time and on budget.
Bridgit plans to integrate workflows between Bridgit Bench and Autodesk Construction Cloudto create a critical link between preconstruction resource planning and site execution project management.