Looking Forward – Thawing Frozen Payments and Holdback?
Posted on March 30, 2020
It's spring time, and with that comes the thawing of rivers, streams and ponds. Conversely, a few things were frozen on March 20 as the impact of COVID-19 continues to affect every aspect of our lives.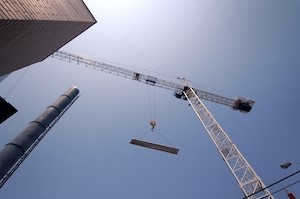 As you may know, on March 20, the Ontario government issued Ontario Regulation 73/20 as part of the Emergency Management and Civil Protection Act. The regulation suspended any limitation period arising under any statute, rule, bylaw or order of the government.
The resultant effect was to freeze all time periods arising under any statute—including the Construction Act. The negative effect is that publication of certificates of substantial performance and the corresponding release of holdbacks were effectively frozen in time. That negatively impacts the construction industry, which is almost exclusively based on cash flow. That cash flow is now effectively frozen. Owners and financing entities will not want to advance funds in the face of a lien or while lien rights subsist.
What can we try to do to keep the cash flowing? I may have a solution to this unprecedented situation.
Consider that lien rights are a security interest akin to a mortgage or a personal property security interest. Inasmuch as you cannot waive lien rights, by operation of sections 4 and 5 of the Construction Act, you can assign them. In so doing, you assign with them the applicable receivable and the corresponding security interest.  
In other words, if a project has a pending holdback draw—or any draw for that matter—payment could be potentially facilitated by each potential lien claimant assigning their lien rights in writing upstream via escrow conditional upon receipt of the impending payment. The assignment would be conditional on that impending payment. It does not represent a waiver of lien rights, as we often see in the United States, but simply an assignment of lien rights. If there is no payment, you still have your lien rights.
The assignment could be a simple one-page agreement executed by the parties with escrow terms made conditional on the assignment taking effect upon payment. The owner taking assignment of the contractor lien claims would effectively have a lien against its own property, which although not permitted to be preserved under the current case law, would effectively give the owner the ability to displace any subsequent lien because that owner has purchased that particular security interest via the assignment.
One potential problem may be this security interest in disputed claim amounts and how we deal with that. But considering that your rights associated with such amounts are frozen, I suspect contractors might be willing to keep those portions of their claims frozen in time for a later date.
Another potential problem may be that mortgage companies or financing facilities will not accept such assignments. However, the industry as a whole needs to try to sustain itself starting with each component—including those financing construction projects in Ontario.
In my 28 years of practising construction law, I have never seen limitation periods or lien rights frozen in time. This situation is novel. So is my suggestion. I am not providing legal advice here, but I am seeing an issue with the current regulation and its negative impact on cash flow in the construction industry, and I am simply trying to find a potential solution.
I think it is incumbent on us to try to get cash flow moving once again. The foregoing arrangement avoids the government having to issue an amended regulation or other pronunciation.
I welcome any criticisms, questions or comments.
Dan Leduc is a partner with the law firm of Norton Rose Fulbright LLP and may be reached at dan.leduc@nortonrosefulbright.com.