Angela Clayton named IO president of project delivery
Posted on February 22, 2021
Infrastructure Ontario has announced its new president of project delivery.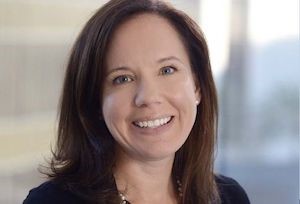 Michael Lindsay, president and CEO of the provincial Crown agency, announced on February 17 that IO had selected Angela Clayton, group head of the Buildings Division at Plenary Americas, to lead its project delivery team.
Prior to joining Plenary, Clayton worked with IO for seven years. During that time, she was a part of IO's senior management team, and held a variety of positions in operations, program management, procurement, and finally senior vice president, risk and program management. At Plenary, she was responsible for overseeing the delivery of all building projects in North America
She also served with Brookfield LePage Johnson Controls for nine years where she was responsible for managing outsourced facility management contracts for a large number of national clients.
"Angela's expertise and influence are recognized across the industry," said Lindsay. "She has deep experience with every phase of the lifecycle of capital assets – having spent the early part of her career in property and asset management, and has been a key member of the influential industry organization, the Future of Infrastructure Group, advising Infrastructure Minister, the Hon. Laurie Scott, on various industry issues, including IO's evolution."
Clayton is also a passionate advocate for diversity in the industry, having served as a member of the Women's Infrastructure Network for the past eight years. She currently sits on the Toronto Chapter steering committee.
Clayton will officially step into the IO role on April 6.