Skanska to adopt Bridgit Bench across US operations
Posted on March 01, 2021
Global construction giant Skanska is the latest to adopt software from Kitchener's Bridgit.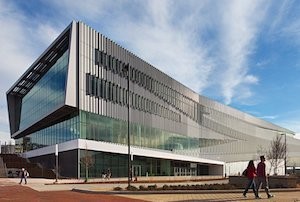 The company announced on February 23 that Skanska USA Building (USB)—the American arm of its operations—has implemented Bridgit Bench enterprise-wide.
The software solution brings workforce planning, resource management, pursuit tracking and forecasting together for Skanska's building operations offices representing over 1,500 professional resource employees. The company expects it will drive operational efficiency and optimize its workforce management nationally through Bridgit Bench's centralized, cloud-based solution.
"Because of the simplicity of Bridgit Bench, workforce management has been taken out of one person's hands and allowed me to put it into multiple managers' hands with hardly any training. With Bridgit Bench, we are more informed," said Tim Johnson, executive vice president and general manager for Skanska's building operations in Portland. "We can make the necessary changes at the worksite. Bridgit allows us to react quickly to the start, stop, and delay mode we have in this ever-changing world."
Skanska's core operations in the United States include building construction, civil infrastructure and developing self-financed commercial properties. In 2020, the firm's U.S. operations generated $6.5 billion in revenue. As a developer in the U.S., Skanska has invested a total of $2.8 billion in commercial and multi-family projects.
The company's American operations are headquartered in New York City, and count 29 offices and 7,600 employees.
Bridgit, meanwhile, has achieved significant success in recent years. On the strength of its flagship product Bridgit Bench, it has raised nearly $16 million USD in equity financing, with capital from investors such as Autodesk, BDC, EDC, IAF, Salesforce Ventures, Sands Capital, and Stand-Up Ventures, among others.
"We are really proud of reaching this milestone agreement with Skanska USA Building, and are looking forward to helping them further leverage their workforce productively," said Sean Erjavec, chief revenue officer at Bridgit. "Skanska's leadership team now has access to real-time people and project information to make better decisions. They've cut down their resource planning time and we look forward to supporting them even further in the years to come."