WSIB doubles small business award prizes
Posted on July 05, 2022
The Workplace Safety and Insurance Board (WSIB) announced recently that it will double the prize money available to those small businesses that have demonstrate leadership in promoting workplace health and safety.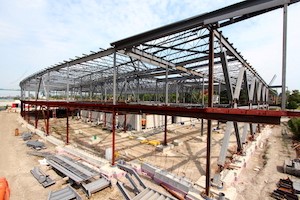 The board is now accepting applications for its annual Elizabeth Witmer Small Business Health and Safety Leadership Awards, and winners will receive double the purse they would have in previous years.
The gold award winner will collect $10,000; the silver $6,000; and the bronze $4,000.
"We know how hard these small businesses work to keep their employees healthy and safe and how difficult the pandemic has been for many of them," said Rodney Cook, Vice President of Workplace Health and Safety Services at the WSIB. "We wanted our prizes to reflect the huge effort they've put in to making Ontario a safer place to work over the past year."
The awards recognize the health and safety achievements of independently owned and operated businesses with fewer than 50 employees. Interested businesses can complete the awards submission form and share information about how they've made their workplaces safer by July 29.
Smaller businesses with 1-99 full-time employees are also eligible to receive double the WSIB rebates and receive $1,000 towards their health and safety plan – while making their workplace safer in 2022 – through the Health and Safety Excellence program.
More information on the Elizabeth Witmer Small Business Health and Safety Leadership Awards, including eligibility requirements, is available at wsib.ca.
Applications close on July 29.