Bird acquires Brampton-based Trinity Communication Services
Posted on February 02, 2023
Bird Construction Inc. announced on January 31 that it has agreed to acquire Trinity Communication Services Ltd., a telecommunication and utility infrastructure contractor based out of Brampton.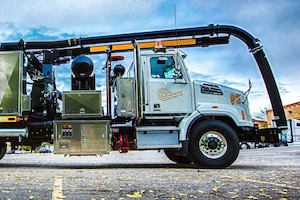 Trinity provides services to major national and regional telecommunication, utilities, power and internet service providers.
The transaction is being funded 90 percent through cash on hand, with the balance coming from Bird common shares.
"Trinity's scalable operations align with our strategy to seek out high growth potential businesses with strong margin and cashflow profiles," said Teri McKibbon, President and CEO of Bird. "To that end, we will progressively grow the business throughout our core markets, consistent with our successful track record on recent acquisitions."
A highly regarded contractor, Trinity specializes in underground, aerial, commercial inside plant, and multi-dwelling unit installations.
The company's self-perform capabilities enable cross-selling opportunities to Bird's sizeable national client base across multiple sectors.
Together with Bird's Centre for Building Performance, Bird will be equipped to provide a comprehensive, integrated suite of smart and sustainable building services for major developers across sectors.
Trinity's capabilities complement Bird's significant electrical service offering and serve as a growth catalyst for Bird's utilities portfolio, currently active across Canada and in select US states.