Sault Ste. Marie sheds construction-employer designation
Posted on March 24, 2023
The City of Sault Ste. Marie is officially a non-construction employer under the provincial Labour Relations Act.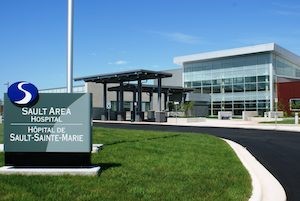 The news broke on March 20, when the city solicitor's office advised council that the Carpenters' District Council of Ontario and the United Brotherhood of Carpenters and Joiners of America had decided not to take the city to court over changes enacted under previous provincial legislation.
As a result, the unions' 36-year monopoly over local construction projects was officially brought to a conclusion.
"We have finally shed our construction designation," Mayor Matthew Shoemaker announced.
The relationship between the city and the unions dates back to 1987 when a court decision ruled that the city was a construction employer. The decision meant the city was bound to accept bids for work on industrial, commercial and institutional projects only from those firms signed with either the carpenters' or labourers' international unions.
In 2019, the Conservatives' Restoring Ontario's Competitiveness Act amended the Labour Relations Act to deem municipalities to be non-construction employers.
The unions later challenged the constitutionality of that amendment on the claim that it violated their right to collective bargaining under the Canadian Charter of Rights and Freedoms.
The Ontario Labour Relations Board concluded that there was no such breach. The unions appealed to the Ontario Divisional Court, which dismissed the application. They have since declined to take the matter to the Court of Appeal, effectively ending their campaign.
"We've finally shed our construction labour designation," said Shoemaker. "We have seen great financial benefit to the municipality in terms of additional bids on projects like the twin-pad [arena] and the West End Sewage Treatment Plant. And we should continue to see more competitive and hopefully lower-cost bids because we are no longer a designated construction employer."