Stouffville contractor fined $100,000 for workplace incident
Posted on March 17, 2023
A Stouffville contractor has been fined $100,000 in provincial court for its role in a 2016 incident that led to a worker's injuries.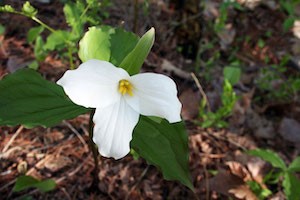 K-Line Maintenance and Construction Limited, a high voltage service provider, pled guilty to a violation of the Occupational Health and Safety Act last month. In addition to the fine, the company will also pay a 25-percent victim fine surcharge that is credited to a special provincial government fund to assist victims of crime.
The incident occurred in July 2016, when workers employed by K-Line Maintenance and Construction were involved in a project at the Burlington Canal Lift Bridge. A rope being used was attached to a tensioner-puller machine to pull an aerial cable over the span of the bridge.
When the pull rope broke, the sudden release of tension caused the cable to rush backward over the span critically injuring a worker.
The company had established a standard operating procedure for the pulling operation that was successfully used on previous days at the site. However, on the day of the incident, a site supervisor instructed workers to vary from the standard operating procedure used for the pull without seeking approval from the company. This variance resulted in a worker being required to stand in a dangerous area for longer than necessary under the standard operating procedure.
Contrary to the rope manufacturer's manual, the site supervisor did not instruct the workers to increase the safety factor of the rope when they were exposed to the hazard in question (for example, by using a stronger pull rope), nor did the supervisor take other steps to protect the workers in the event of an unanticipated rope failure.
Section 93 (3) of Ontario Regulation 213/91: Construction Projects requires that all vehicles, machines, tools and equipment shall be used in accordance with any operating manuals issued by the manufacturers.
As a result, K-Line Maintenance and Construction was charged with failing as an employer to ensure that the measures and procedures prescribed in the regulation were carried out.